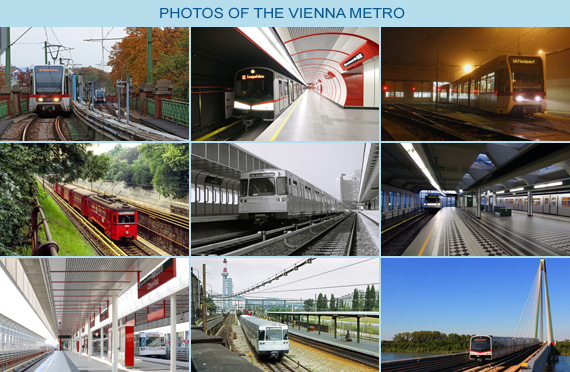 The history of the Vienna Metro (U-Bahn in German) has its own rich narrative and is closely connected with the operation of the Vienna trams and the Vienna city railway (The Stadtbahn in German).
The first section of the Vienna city railway opened on 11th May 1898 and was serviced by steam locomotives. Electrification of the railway was carried out in 1925, and after almost a half century, the Vienna Stadtbahn gave birth to the most popular modern public transport in the Austrian capital – the Vienna Metro.
The fact is, the metro in Vienna was created on the basis of the already operating Vienna city railway, the lines of which were modernised accordingly for this purpose.
Railroad sections built between 1898-1901 have been preserved and are now used for the metro.